My fiber art work at the year of 2006 comes alive!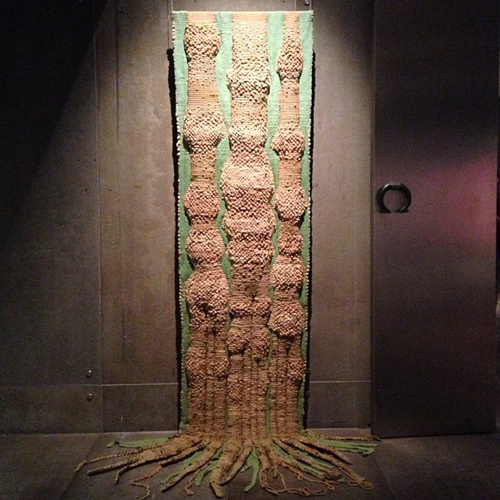 It calls "The Temple of God" is now exhibit at the exhibition,
place: The Jim Thopson Art Center (Bangkok)
August 22, 2013 – February 22, 2014
This exhibition curated by Japanese textile expert, Yoshiko Iwamoto Wada that featured
28 artists from all over the world. I was so glad that my work became a part of this exhibition.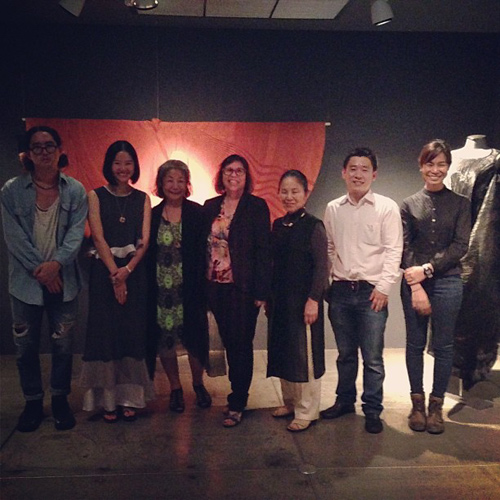 (with the curator, Yoshiko-san and other Thai and Japanese artists.)
During the exhibition i also had my workshop "REMAKE" too.
Many people came to join my workshop. It was so fun!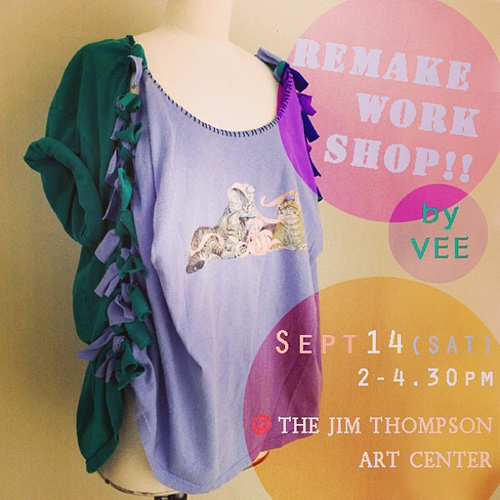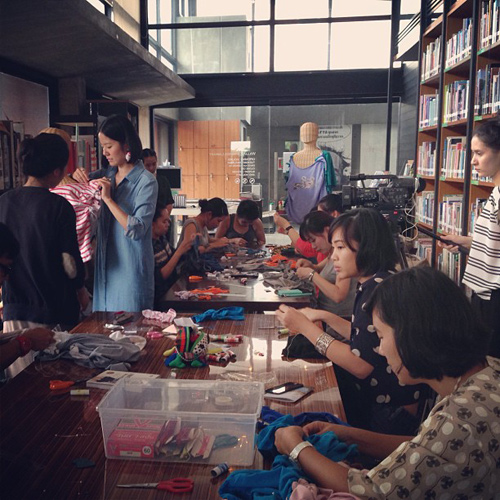 And this article is one of my interview about the work.
You can read more here.
The exhibition is holding until Feb 22, so please go to see it!
————————————————————————————————————————————————————————