Profile & Concept
---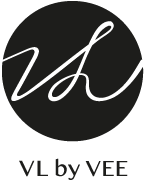 "VL by VEE" is the brainchild of Thai-Japanese designer,  VEE .
The brand pops classic feature, with a hint of vintage style, well reflects the 'Relax and Charming' concept.
VEE started her brand in 2007, later on in 2014 the name "VL" was changed to "VL by VEE" with the first launch of her own original textile.
Mix and match every VL by VEE 's item makes you happy magically!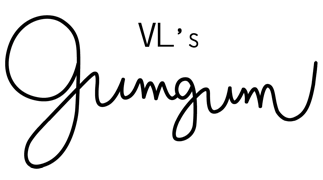 "VL' s Gumgum" is a vintage remake line by VL by VEE started since 2011.
We make "only one" Fresh and Fun items for the unique you.
Let's enjoy chewing VL's Gumgum !!
Designer Profile
---
Vee, Vachiraporn Limviphuvadh (Thai name)
Hiroka Limviphuvadh (Japanese name)
Half  Thai – Japanese
1978      born in Bangkok,  Thailand
Education
Bachelor degree of B.B.A., General Management, Assumption University, Thailand
2006
Master degree of Design Research, Integrated Design, Kobe Design University, Japan
Professional  Experiences
2006
Special Researcher of Textile Design, Kobe Design University, Japan
2007
Established own brand "VL by VEE"
Started "tamariba" online boutique, selling Thai & Japanese creators goods for Japanese.
2011
Established new line of VL by VEE  called  "VL's Gumgum"
Awards
Encouragement Award,  from  "Kobe  Kogei  Exhibition", Japan
Be Nominated for "Mainichi  DAS  Award", Japan
Encouragement Award,  from  "Design  Research  Association", Japan
Encouragement Award,  from  "Kobe  Design  University", Japan
Solo Art Exhibition
"Pasomu -mix-"  at  Sundries, Tokyo, Japan (painting)
2005
"Colors of the Air"  at  Triton Café, Kobe, Japan (textile)
Duo Art Exhibition 
2011
"Rabbit"  at  Sundries, Tokyo, Japan (painting)
2010
"TWO"  at  Sundries, Tokyo, Japan   (painting)
2008
"Dress Up TV"  at  Graf Media gm, Osaka, Japan (mix media)
Selected Group  Exhibition
"mnēmonikos" at the Jim Thompson Art Center, Bangkok, Thailand (textile)
2010
"Goods Afternoon"  exhibition at  the Chocolate Tales, Bangkok, Thailand (clothing)
2009
"Sweet Summer"  at  the Chocolate Tales, Bangkok, Thailand (painting)
"MIX 19/4"  fashion show at  I'ma, Kobe, Japan (clothing)
2008
"Tomyam Pladib"  at  the Jim Thompson Art Center, Bangkok, Thailand (mix media)
Others
Release Picture book "The Cat Who Has Never Ever Smiled". (published by Yayee Publishing, Thailand)
Release Embroidery book "Mamuang-chan Veemake" collaboration with Thai cartoonist, Wisut Ponnimit. (published by Polkadot Publishing, Thailand)
2012
Release How to remake book "VINTAGE Veemake" (published by Polkadot Publishing, Thailand)
Release How to remake book "Clothes to you Veemake" (published by Polkadot Publishing, Thailand)
2010
Collaboration works with Japanese apparel brand "apart by lowrys"  in  REMAKE  project